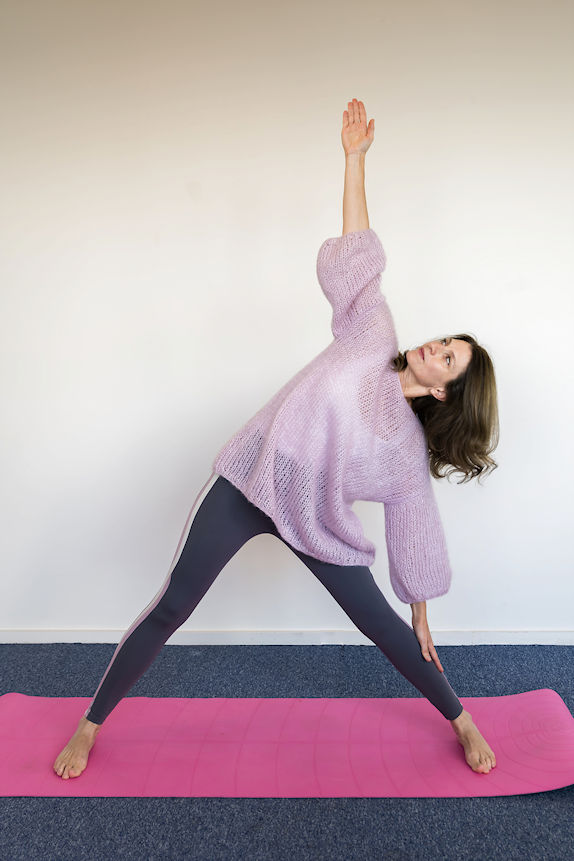 Yoga with Laurence
Laurence has been practicing yoga since 2005 and teaches it since 2018. As a teacher, she qualified at ETY, a renowned international school (500 hours) and is a member of a recognised yoga union in Belgium (Association Belge des Enseignants et Pratiquants du Yoga).
In line with the Viniyoga tradition, she puts a special focus on adapting yoga poses to each one's needs and abilities. In her yoga sessions, the poses are « steady and comfortable ».
She teaches groups and individuals. She also specialised in perinatal and stress management through yoga. French is her native language but she fluently speaks English.
« Yoga aims at calming mental fluctuations. We can reach that goal through our body with a soft discipline of yoga poses and breathings ».
She teaches yoga classes on Wednesday and Sunday morning
| Classes | Age | Schedule | Site |
| --- | --- | --- | --- |
| Yoga | adult | Wednesday 09:00 | VDK Room |
| Yoga | adult | Sunday 11:00 | VDK Room |
Yoga (on Wednesday and Sunday morning) with Laurence:
15 € / session
5 sessions card: 70€
10 sessions card: 120€
20 sessions card: 200€
30 sessions card: 240€
Precarious situation: -2€/session. Please contact the teacher
Practical advice:
wear comfortable clothing (no skirts)
come on 5' before your session (there is a cloakroom)
there are carpets on site
Inscription adviced (please us our Web form here below and/or visit Laurence's Website)
Yoga (on Wednesday and Sunday morning) with Laurence:
The teachers manage their classes independently, if you have any questions, please use the general website contact form or contact the teacher directly on the following contact details:
Laurence's phone: +32 478 900 061