Hip-Hop dance for child & teenager + Free Style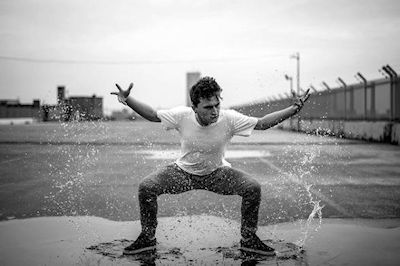 Classes taught by Chun
Chun, a 23 year old dancer, member of the Ronin collective, Belgian champions in choreographic competition in 2015. The most important thing for Chun is to have fun dancing, that's how you learn best.
Also experienced in freestyle, Chun knows how to make you travel from the world of choreography to the world of battle.
He teaches all Hip-Hop classes on Monday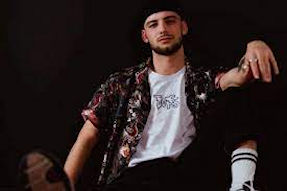 Classes taught by Lucas & Moïse
These new Hip-Hop classes for the younger ones and Free Style will be taken over by a pair of alternating teachers.
Both of them have the desire to transmit their passion for these 2 street dance disciplines as pedagogically as possible.
They teach all Hip-Hop & Free Style classes on Saturday
TIMETABLE 2022 - 2023
Level
MONDAY
TUESDAY
WEDNESDAY
THURSDAY
FRIDAY
SATURDAY
HH 1
Hip-Hop
+/- 7 to 10y.
Beginners
MO
17:00
VDK room
-
-
-
-
-
HH 2
Hip-Hop
+/- 10 to 14y.
Beginners
MO
18:00
VDK room
-
-
-
-
-
HH 3
Hip-Hop
+/- 12 to 18y.
Intermediate
MO
19:00
VDK room
-
-
-
-
-
HH 4
Hip-Hop
+/- 6 to 10y.
Beginner
-
-
-
-
-
SA
09:30
Bascule room (from September 17)
HH 5
Free Style
+/- 12 to 18y.
Beginner
-
-
-
-
-
SA
10:30
Bascule room (from September 17)
For child/young person subscriptions: we have opted for a fee calculated on the number of classes per week over a semester.
From February 2022, the fee of Hip-hop subscription (one class per week) is €180 per semester (+/- 18 classes).
If it is combined with other classes (classical and/or contemporary dances) in our school, the subscription is calculated according to the total number of classes (including Hip-Hop)
1 class/week = 180€/semester (+/- 18 classes)
2 classes/week = 295€/semester (+/- 36 classes)
3 classes/week = 395€/semester (+/- 54 classes)
4 classes/week = 480€/semester (+/- 72 classes)
5 classes/week = 560€/semester (+/- 90 classes)
The Studio Dans'Harmonie bank account details:
BNP Paribas Fortis
IBAN : BE98 0016 88 39 1393
BIC : GEBABEBB
In all communications, please detail the first name, last name and level of the child.
Discounts are available for siblings: -10% for the second child, -20% for the third child or more. The discount applies to subscriptions for children at the same level or lower.
We did not wish to set up a specific procedure for registration. Payment of the semester fee acts as proof of subscription.
We therefore ask that you contact us via the pre-registration form or visit in person. If required, and particularly in the case of first experiences at our school, your child can try out one or two classes before signing up for the term.
We recommend that you take the time needed to commit but would point out that some of our classes are in high demand and risk being full quite quickly (+/- 15 students per class). Please don't wait until the last minute to book ;-)
YEAR 2022-2023
1st semester from MO 05 September 2022 to SA 28 January 2023
2d semester from MO 30 January 2023 to SA 30 June 2023
School holidays (the dates detailed are included in the holidays)
Autumn holidays: from SU 23/10 to SU 06/11/2022
Veteran's Day: FR 11/11/2022
Christmas holidays: from SA 24/12/2021 to SU 08/01/2023
Carnival holidays: from SU 19/02 to SU 05/03/2023
Easter Monday: MO 10/04/2023
Spring holidays: from SU 30/04 to SU 14/05/2023
Ascension: TH 18/05/2023
Whitsun weekend: from SA 27/05 to MO 29/05/2023
Summer holidays: from SA 01/07 to SU 03/09/2023
Academic year 2023-2024: starting from MO 03/09/2023
There is no dress code for Hip-Hop as such.
This type of dance is often done in trainers and is more comfortable in loose fitting clothing (jogging bottoms/leggings).