Contemporary dance from 10 years old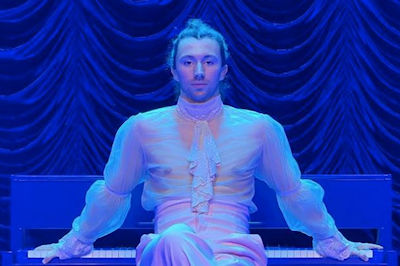 Classes taught by Alban & Marion
Alban combines his skills with his generous nature, patience and vivaciousness. He loves to learn and teach a work technique and hone their sense of movement analysis.
He teaches contemporary dance classes with teenagers (on Wednesday and/or Thursday) and with adults (on Tuesday)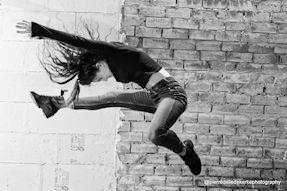 Classes taught by Laura
Its goal is to make students discover the broadest aspect of jazz dance with its influences and derivatives, to work on different music from each other.
She taught her students gradually to agree with their bodies and makes them discover all their possibilities of movement. We are often able to do more than we think: it has already proved during our classes!
She teaches contemporary dance classes with adults (beginners & intermediate) on Wednesday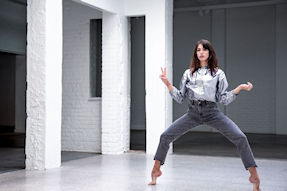 Classes taught by Johanna
With a beautiful training course that started in 2007 in Burgundy (Dijon), Johanna lives dance as she breathes. Her energy and joy of living are diffused through her movements and her attention to all those around her. It remains to live the artistic adventure with her to feel good.
She teaches contemporary dance classes with adults (Open Level) on Friday
TIMETABLE 2023-2024
With a half-yearly subscription
All our contemporary dance classes take place in our school Rue Vanderkindere, 471 (Uccle)
Level
MONDAY
TUESDAY
WEDNESDAY
THURSDAY
FRIDAY
SATURDAY
CTP 3
Contemporary dance
+/- 10 to 15y.
Beginners
-
-
WE
15:30
1st FLOOR
-
-
-
CTP 2
Contemporary dance
> 12y.
Intermediate
-
-
-
TH
18:30
GROUND FL.
-
-
CTP 1
Contemporary dance
Adults
Beginners
-
TU
18:30
1st FLOOR
-
-
-
-
CTP 4
Contemporary dance
Adults
Beginners
-
-
WE
19:30
GROUND FL.
-
-
-
CTP 5
Contemporary dance
Adults
Intermediate
-
-
WE
20:30
GROUND FL.
-
-
-
CTP 6
Contemporary dance
Adults
Open Level
-
-
-
-

FR
20:30
GROUND FL.

-
From the year 2023-2024, we offer 2 types of subscription: semester and annual (the latter keeping the amounts of the year 2022-2023).
The Contemporary dance class (1 x per week) costs €190 per semester (+/- 17 classes) or €360 per year (+/- 34 classes).
The first semester covers the period from September to January (inclusive) and the second from February to June. The year starts in the first week of September and ends at the end of June.
If it is combined with other classes for kids/teenagers (ballet, breakdance, jazz, cheerleading and/or hip-hop) in our school, the subscription varies according to the total number of classes and the semester or annual type:
1 class/week = 190€/semester (+/- 17 classes) or 360€/year (+/- 34 classes)
2 classes/week = 300€/semester (+/- 34 classes) or 590€/year (+/- 68 classes)
3 classes/week = 410€/semester (+/- 51 classes) or 790€/year (+/- 102 classes)
4 classes/week = 520€/semester (+/- 68 classes) or 960€/year (+/- 136 classes)
Free pass = 580€/semester (unlimited) or 1.100€/year (unlimited)
When a deposit is requested in the response to the registration request, it is 60€ for the semester type subscription or 100€ for the annual type.
The Studio Dans'Harmonie bank account:
BNP Paribas Fortis
IBAN : BE98 0016 88 39 1393
BIC: GEBABEBB
In all communication, please use preferably the structured communication (giro acceptance) that we give you by email or, failing that, please indicate the First Name, Last Name and level of the student.
Discounts are provided for families: -10% for the 2nd child, -20% for the 3rd child and more. The reduction applies to the lowest child's contribution
We did not wish to set up a specific procedure for registration. Payment of the semester fee acts as proof of subscription.
We therefore ask that you contact us via the pre-registration form or visit in person. If required, and particularly in the case of first experiences at our school, your child can try out one or two classes before signing up for the term.
We recommend that you take the time needed to commit but would point out that some of our classes are in high demand and risk being full quite quickly (+/- 15 students per class). Please don't wait until the last minute to book ;-)
YEAR 2023-2024
1st semester from Mon 04 September 2023 to Sat 27 January 2024
2nd semester from Mon 29 January 2024 to Sat 22 June 2024
School holidays (the dates detailed are included in the holidays)
Autumn holidays: from SU 22/10 to SU 05/11/2023
Armistice: SA 11/11/2023
Christmas holidays: from SU 24/12/2023 to SU 07/01/2024
Carnival holidays: from SU 25/02 to SU 10/03/2024
Easter Monday: MO 01/04/2024
Spring holidays: MO 28/04 to MO 12/05/2024
Whitsunday: MO 20/05/2024
Summer holidays: from SU 23/06 to SU 01/09/2024
Academic year 2024-2025: starts from Mon 02/09/2024
There is no dress code for contemporary dance as such
This type of dance is often done in bare feet and is more comfortable in loose fitting clothing.