Zumba dance for teenager & adult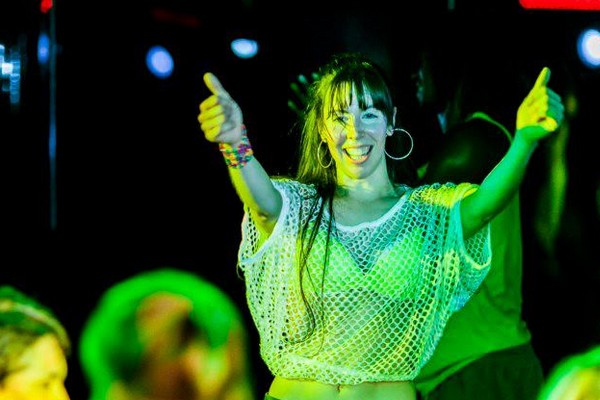 Classes taught and managed by Nastasia
Nastasia Dancelife runs 3 Zumba fitness classes (Fitness dance on Afro, Latino, Tropical rhythms,...) and Dance & Tone (Dance fitness class to Hip-Hop, R'n'B, Pop, Dancehall music to dance and tone up! ) at our Studio. Her dynamism, creativity and sunny disposition are passed on to all her students!
These classes also help to boost your memory, your trust and your endurance. Get ready to see the athlete and dancer in you shine!
TIMETABLE 2023 - 2024
Level
Age
Hour/week
Schedule
Room
Zumba
Open level
teenager/adult
1 class/week
Monday 18:30
VDK
Zumba
Open level
teenager/adult
1 class/week
Wednesday 18:30
VDK
In terms of pricing, several options are available:
1 class: €14
Block* of 5 classes: €55
Block* of 10 classes: €100
Block* of 20 classes: €180

(*) Blocks of classes are valid for 3 months.
Registration takes place at the studio at the start of the class but you can always pre-register using the form below. This will allow the teacher to better identify you and welcome you at the same time. Moreover, it's also an opportunity to ask any questions that you may have.
New members can join the Zumba Fitness classes at any time during the year. No need for previous experience, to be an ultra-regular participant or have a partner, come whenever you can!
Nastasia manages her classes independently, if you have any questions, please use the general website contact form or contact the teacher directly on the following contact details:
Tel : +32(0)487 522 767